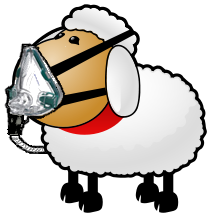 SleepyHead Translation Page

This page is intentionally in english only

Thanks to the wonderful translation efforts of a multilingual bunch of people around the globe, SleepyHead is becoming more accessible to a much wider audience.

A special thank you goes to Arie Klerk from the Netherlands for taking the lead and coordinating these efforts. Arie has proven he is more than capable when it comes to managing SleepyHead translation matters.

If you spot an error or inconsistency in SleepyHead or this website, please file a bug report, or let Arie or me (Mark) know so it can be rectified.

If you see your language isn't here, and you are familliar with QtLinguist software, why not download the most recent blank language template and have have a crack at it? But please check with Arie first to make sure someone else isn't already working on it.

If you are multilingual and would like to help translate, but you are not yet up to speed with Qtlinguist software, we'd still love your help, and we are happy to help you learn to master it!

Translation Credits


This list (and the rest of this page) is still being worked on, if your names missing, it will be there soon.